Nutritional Wellbeing Starts Here
If you seek advice and guidance on restoring good health and vitality, then you've come to the right place.
What can I help you with?
I work with a wide range of clients supporting conditions including;
Are emotions dictating your clothes size? Let me coach you towards the body you've always wanted while developing a healthy relationship with food and vitality.
Are digestive issues causing you discomfort, embarrassment and low energy? I will show you simple steps to repair and rebalance your gut.
Do you struggle to get up in the morning, feel lethargic and lack enthusiasm? Let me show you what peak energy and performance really feels like as I restore your zest for life!
Our hormones are crucial for optimal health and wellbeing. My thorough investigations will enable you to regulate and re-balance your system as you restore excellent health.
Do you suspect certain foods are causing your on-going health issues? I can identify and eliminate these irritants while supporting you with well balanced nutrition going forward.
Discover the huge health benefits in unlocking your individual DNA code. Safeguard your future and begin your individually tailored nutritional and lifestyle plan today…
From the first moment I made contact with Allegra she came across as very kind, knowledgeable and professional. She really cared about my well being as I was worried initially that my weight loss journey may not work out. In just a few short weeks however I have already lost a considerable amount of weight. I would highly recommend Allegra as a nutritionist as she knows exactly what is needed to help set you on the path for a happy, healthy future.
Lucie, Devon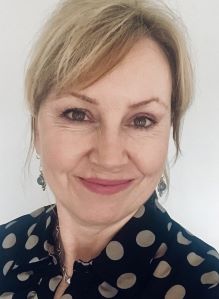 Allegra Scott
Registered Nutritional Therapist
DipNT mBANT rCNHC
Start with a free 20 minute consultation
I am Allegra Scott, a highly qualified and experienced registered Nutritional Therapist based in Exeter, Devon. Your nutritional expert.
If you seek a nutritionist who can give you advice and guidance on restoring good health and vitality then you have come to the right place. I get to the root causes of imbalance and achieve lasting results for my clients...
Contact me for your complementary 20 minute consultation and transform your wellbeing today.